Bath Restoration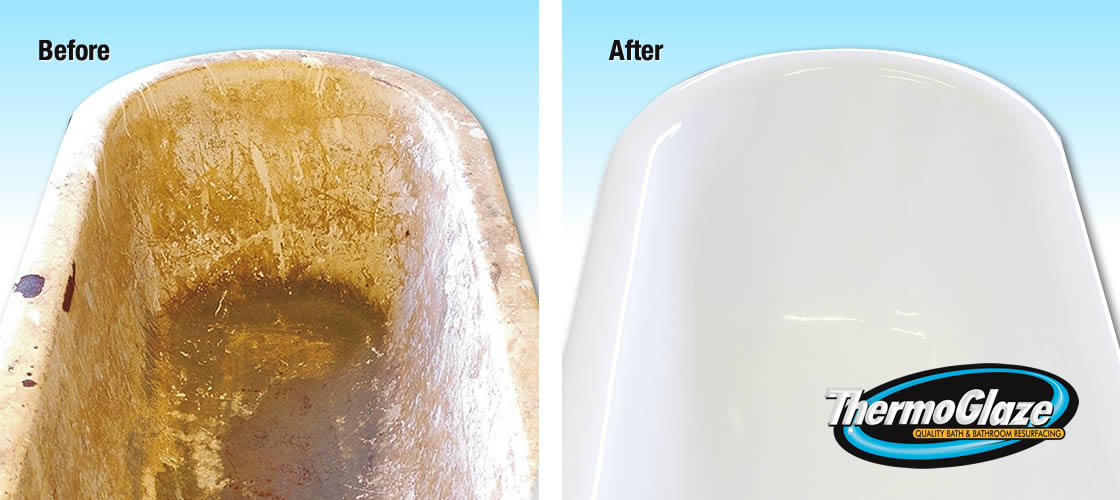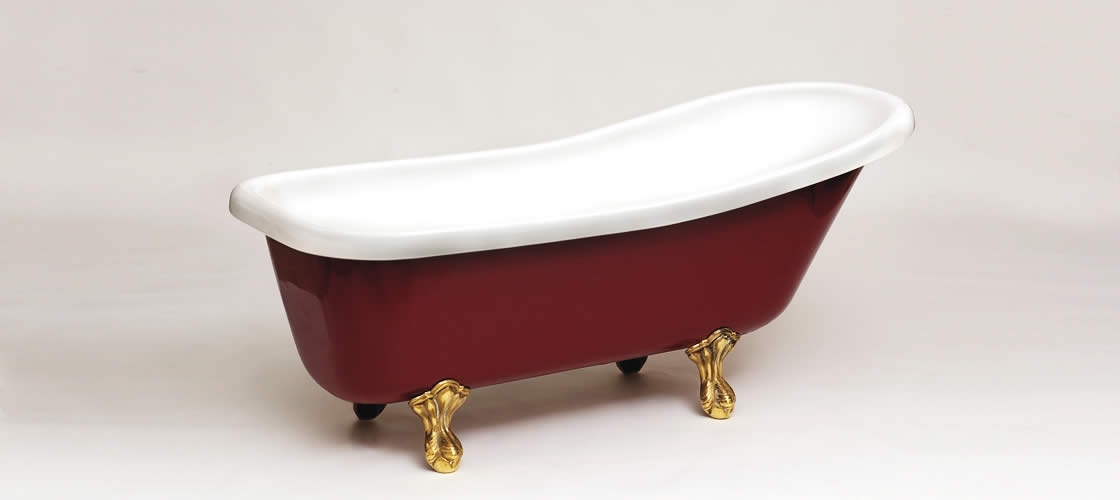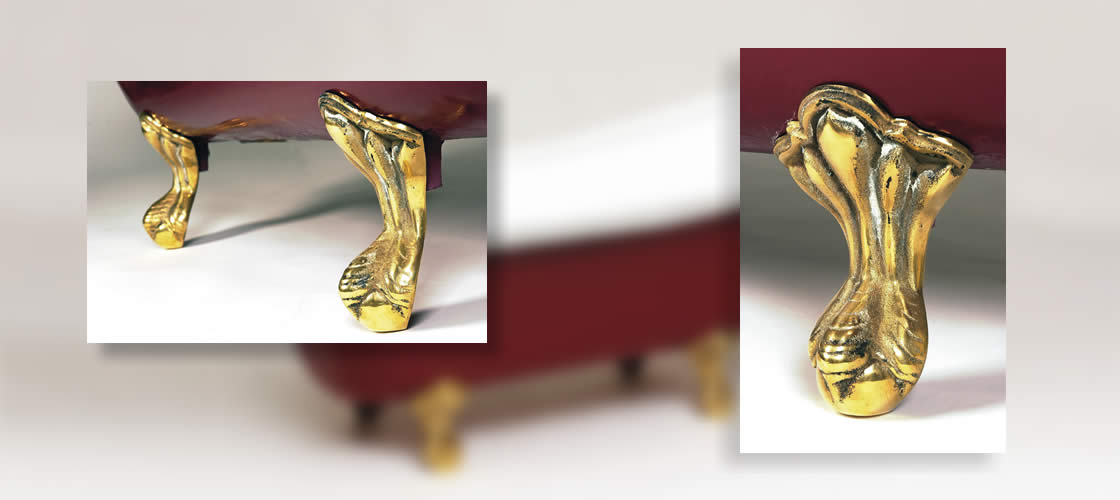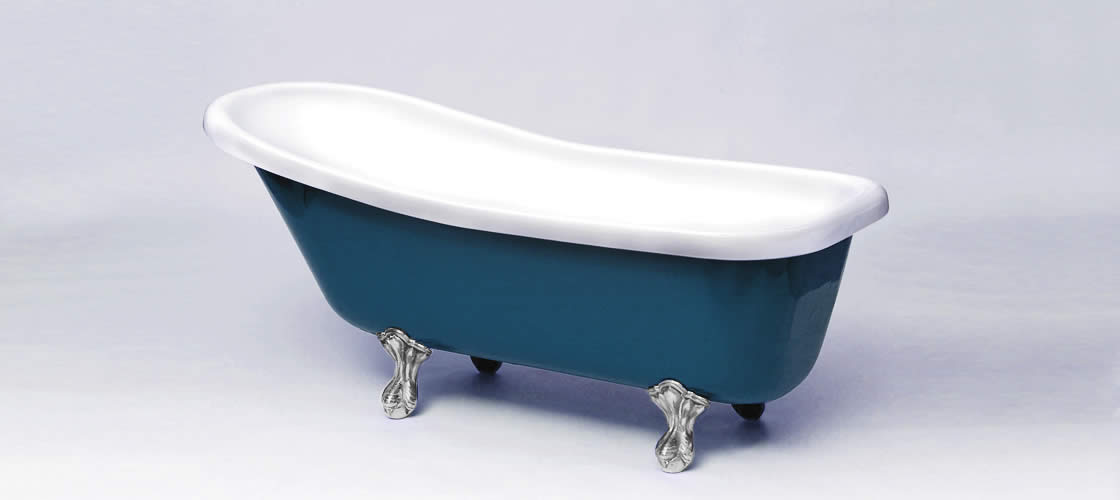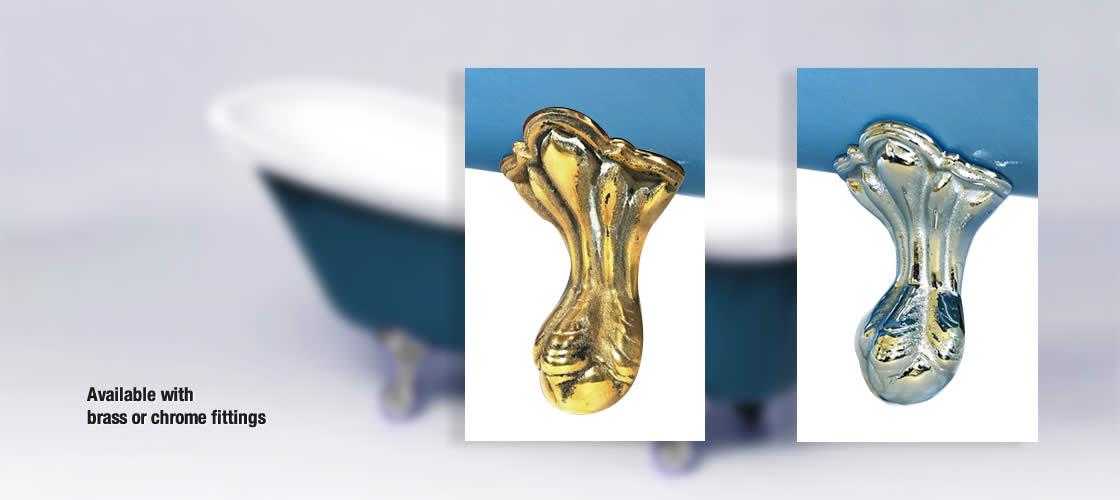 Antique Cast Iron Claw Foot Bath Restoration
The restoration of cast iron claw foot baths is our speciality. Regardless of whether the original bath in a period home or one salvaged from a paddock after use as a horse trough, these quality baths are a magnificent feature in any bathroom.
We restore to your individual taste and specifications, so any colour is a possibility. Stay traditional or be daring and modernize a traditional piece with a bold splash of colour. The feet can be painted or professionally electroplated chrome or nickel.
These old treasures are a popular and luxurious addition to any bathroom and with a written guarantee will be yours to enjoy for years.
The ThermoGlaze High Back Claw Foot Bath
We saw a need to produce a quality high back claw foot bath that would cater to the client wanting a new bath that would be in keeping with a period home. So, we created a beautiful traditional bath made from high-tech metal alloy and finished with ThermoGlaze.
WHY THE THERMOGLAZE BATH IS UNIQUE
Our bath is made of a high-tech metal alloy
which has all the best features of cast iron
without its obvious drawbacks.
Key features:
Our bath will effectively retain heat longer.
Weighs much less than cast iron – approximately one third the weight – so that handling and delivery costs are significantly less.
It won't rust.
The external finish is smoother and has a classic look.
We have a 10 year guarantee.
LOCALLY MADE  VS  IMPORTED
Our product is manufactured in Australia, which brings a number of advantages:
We can make to order.
Shorter lead times.
The need to carry stocks is greatly reduced.
Much larger range of colours. Currently we offer over 900 colours (please see our colour chart)
Customers can also have a choice of legs, i.e.. solid brass claw foot, chrome, gold plated claw foot, etc.
We believe this custom made bath has a significant advantage over any other product on the market.
TECHNICALLY SUPERIOR
The ThermoGlaze process is specifically designed for use with hot water.
Independant tests in Australia and Japan have confirmed ThermoGlaze superiority over other resurfacing methods.
It can withstand 1000+ hours of continous immersion in boiling water wihtout deterioration – 10 times longer than any competitive process.
ThermoGlaze outperforms other coating materials on all important measures – impact, scratch and chip resistance, response to temperature changes, bond strength and slip resistance.
Bath Dimensions
Available in a range of colours
 Length – 1790mm
 Height – Low end – 590mm
 Height – High back – 740mm
 Width – 710mm
MAKE AN ENQUIRY