Become an Agent
WELCOME
Thank you very much for your interest in Thermoglaze.
Since we commenced business over 30 years ago we have built a reputation as being the worlds leader in the resurfacing market.
Our aim is to have a relationship with our agents that is enjoyable and financially rewarding for both parties.
Apart from the information we supply you with we would encourage you to talk to our other agents, our customers and get independent advice from your bank, accountant, financial adviser and solicitor.
I look forward to meeting you.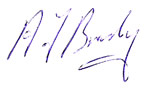 Tony Brady.
WHAT IT TAKES TO BECOME AN AGENT
Becoming a ThermoGlaze agent provides you with all the benefits of owning your own business. You have the right to use the internationally respected ThermoGlaze name, have access to our continuing support and guidance and will be given a protected territory.
ThermoGlaze believes that selecting the right agent has been a key factor in our success and why some agents have been with us for over 20 years.
We require "hands on" people who are willing to be actively involved in the business. ThermoGlaze agents must be able to happily deal with and sell to the general public. Because our standards are extremely high an agent must understand the importance of being professional in all aspects of the business.
We are looking for agents who have the following attributes:
A positive attitude
An ability to provide outstanding customer service
to relate well to employees
A strong desire to achieve and succeed
A willingness to be actively involved in the business
A high level of energy and enthusiasm
A capacity to enjoy and take pride in the work
MAJOR COST OF BECOMING AN AGENT
We do not charge a fee to become an agent or an ongoing royalty. What we do ask is that the agent is able to:
Fund the travel and accommodation involved in attending a training course in Australia
Pay for an initial order required to start the business
Finance the initial working capital required to set the businesss up ie purchase of equipment, advertising and setup of an office/showroom.
THE NEXT STEP
If you are interested in becoming a Thermoglaze agent we require you to complete our application form. Please be assured that all information will be kept confidential.
Once we have received your application form we will then contact you for a phone interview. Should both of us wish to continue after this interview we will provide you with a copy of our agent agreement for you and your accountant and or lawyer.
Once you have satisfied yourself and received professional advice we will proceed to draw up the relevant documents.
We hope that we have been able to satisfy your initial enquiries and look forward to meeting with you.
Agent Application Form >